Here are a few of my favorite dresses from the movie adaptions of Jane Austen's novels.
1995 Pride & Prejudice
Jane's dress.
A full length picture of Jane's dress.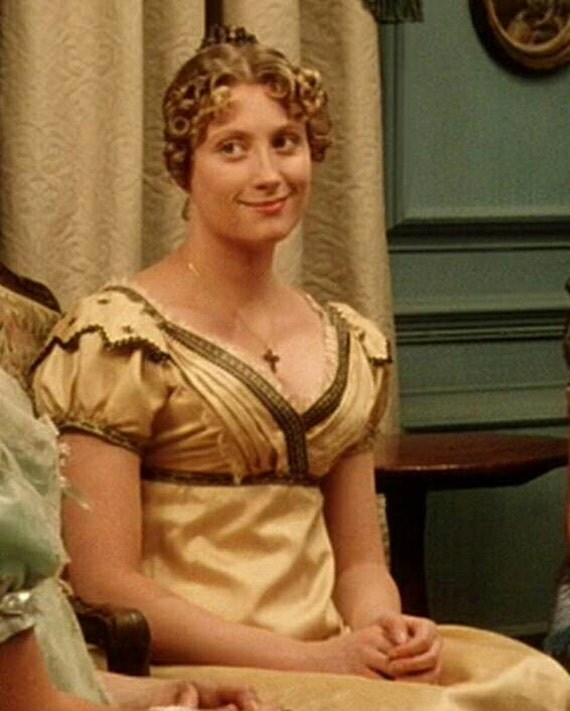 There is a dress of Jane's that I can't find a picture of that I really, really like. It is white sheer, with white polka dots.
2009 Emma
And I just had to throw in this face of Emma's because it is so funny!!